Care You Can Count On in Harlingen, Brownsville, McAllen, Corpus Christi, Laredo and throughout South Texas
For over 40 years, Texas Visiting Nurse Service (TVNS) has been a trusted name in compassionate care. We provide high-quality attendant/provider services to individuals of all ages throughout Southern Texas. With multiple offices, we have the resources and expertise to match your needs with a caregiver and services to help.
When you choose us, you are joining a community of professionals who are all committed to the health and wellbeing of your loved one and maintaining their care at home —we work with the client and their family to communicate their personalized plan for care.
Our highly qualified and compassionate team can help with the following programs: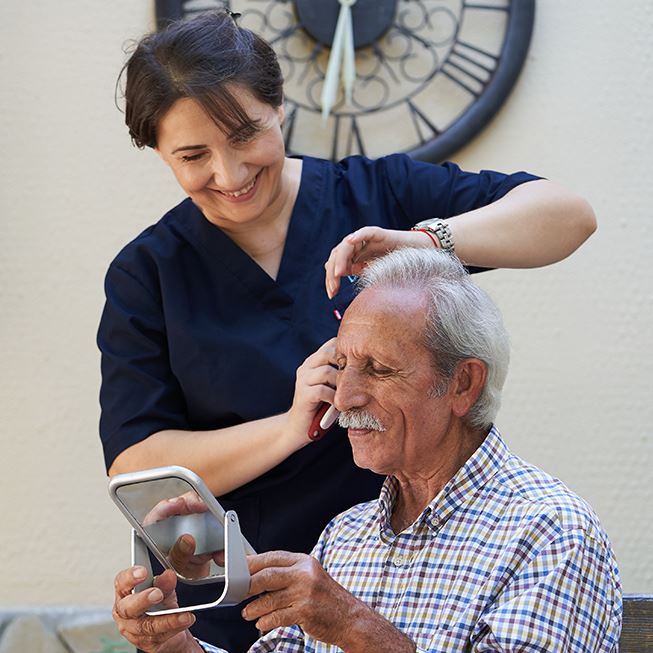 Texas Visiting Nurse Service Team Texas Visiting Nurse Service Is Here to Help
Our team works hard to ensure an accessible and welcoming environment, where you feel safe and comfortable exploring your care options. Our bilingual staff can service both English and Spanish speakers. We want to hear about your specific needs to provide the ultimate care for your loved one and will even work with individuals with insurance, Medicare, and Medicaid. In fact, if you are already using a caretaker and qualify for Medicare or Medicaid, we can help you reduce out-of-pocket expenses.
With over 40 years of experience, multiple locations spanning throughout Southern Texas, and the exceptional quality of care, Texas Visiting Nurse Service (TVNS) has become a trusted source of in-home care. We offer services for children, young adults, adults, and the elderly, so whether you are in need of long-term care or simply a short-term respite, our team is here to help.
To learn more about our services, call our team today at (956) 420-0447.
HOW WE STAND OUT
The TVNS Team Is On Your Side
On-Call 24/7 Availability

We know that your service needs don't stop when office hours are over. Using our on-call service line, you can get a message to our team when issues arise.

Quality Home Care Provider Services

Our team will support you in keeping you at home, preventing institutionalization, and preventing ER and hospitalizations. No matter what your needs are, having a team to support you and your family will keep you on the path to staying at home.

Easily Accessible Locations to Serve You

No matter where you are located in South Texas, there is a TVNS office near you. Our ultimate goal is to work together and connect you with the services you need.

Over 40 Years of Experience

When you choose TVNS, we work with you to help you and your family communicate with your managed care organizations and the different entities that authorize your services. real People, Real Testimonials
Opinions That Matter the Most